COVID-19 UPDATE JANUARY 2021 Sunday morning services are being held again at 10:30, as permitted in the 2021 lockdown. These are with social distancing, face coverings, and extra ventilation.

If you are interested in coming, and are sure it is sensible for you to do so, please do come along. But if you are in a high risk category or are showing symptoms or have recently been with someone with Covid, sadly it is important for you to stay at home.

We will continue to make use of the internet including our YouTube channel

Any questions, contact luther.chaplin@hotmail.co.uk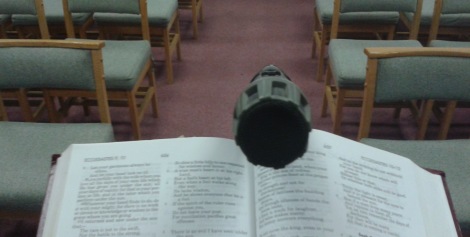 Several of the sermons from our recent meetings are available to listen to. The files are currently available here.